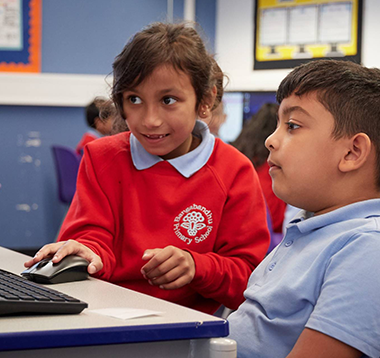 announcement: school closed
Dear Parents,
From Monday 4th January 2021 until Friday 15th January 2021, our school is closed to the majority of pupils in line with the recent Government announcement.
Children of critical workers and those defined as vulnerable are attending school during this period. If you have an enquiry, please email admin@bangabandhu.towerhamlets.sch.uk. Parents will be sent regular updates via our school messaging system on SchoolPing. All children who are not attending school are provided with remote learning.
A summary of our Remote Learning provision can be found by following this link.
WELCOME
Bangabandhu is a fully inclusive school which strives to meet the needs of each, unique child. We offer a broad curriculum including a wide range of enrichment activities.
Bangabandhu we believe that all children should be supported and challenged to achieve their full potential. We place a high emphasis on differentiating lessons and personalising learning to enable every child to make the best possible progress. We have high expectations for all our children and strive to maintain high standards throughout the school.
Read More